LEARNING NETWORKS FOR FIRST MOVERS
Facilitated process for strategy design and implementation, at the service of first movers – professionals who are the first to see the need to improve and get moving.
Do you also experience that…
The linear path to development did not close the worldwide gap, given that:
Strategies are plucked from their implementation
Focus lies on what needs to happen, instead of "how to make it happen"
Stakeholder intelligence is an add-on, instead of the core ingredient
Do you want to be able to create..
A partnership process based on a learning cycle of collaboration towards change for the better, which:
Builds on a mix of existing experience and peer to peer know-how
Is demand driven and fast learning curve compared to traditional training
Provides strong on the job support to get a difficult task done
Saves time in tackling the outstanding challenges of today
Do you want to learn…
A set of participatory techniques
covering for example:

How to organise decision making that links strategy and implementation in a logical manner?

How to work on a shared analysis of the situation if knowledge and perspectives vary widely?

How to remove obstacles for collaboration as they constantly pop up?
You learn to practice facilitation techniques in a safe environment!
Access to the practical wisdom on how these tools can be applied in their specific assignment
covering for example themes like:

How do you start a process towards cooperation in your specific situation?

How to avoid the complexity trap, and get stakeholders take responsibility (or ownership) for the content of a strategy/policy?

How to work towards shared decisions and boundaries (i.e. decide not to do something) if interests diverge?
We share experience and analyse situations through intervision techniques!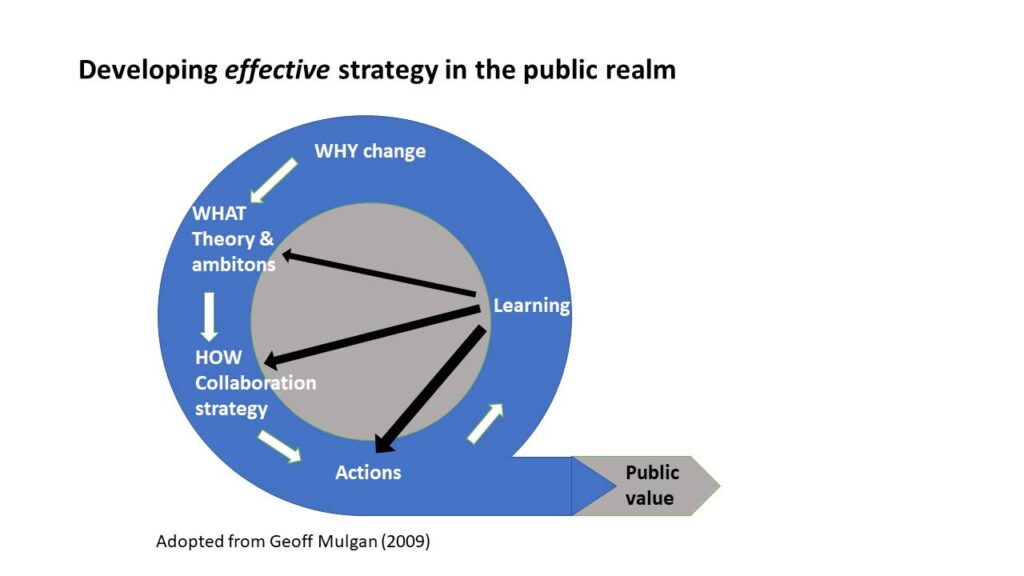 How it works…
About 8 participants working in various types of policy environment, a variation in nationalityis also welcome
A timespan that is sufficient to have an impact on their assignment at hand, so about 12 months, but it is up to the participants to decide
Bi-monthly meetings of 2-3 daysthat allow for intervision and training
Monthly online follow-upmeetings
Participants host the face-to-face meetings in turn, to keep costs down
Costs are shared amongst participantsbased on a previously agreed budget
The Toolbook
The preview of the "Collaboration in Networks – a toolbook for first movers in development partnerships" is available HERE.